𝗖𝗼𝗻𝗰𝗲𝗽𝘁 & 𝗣𝗲𝗿𝗳𝗼𝗿𝗺𝗮𝗻𝗰𝗲
André Uerba

𝗖𝗵𝗼𝗿𝗲𝗼𝗴𝗿𝗮𝗽𝗵𝗶𝗰 𝗔𝘀𝘀𝗶𝘀𝘁𝗮𝗻𝘁
Anna Posch

𝗠𝗲𝗻𝘁𝗼𝗿𝘀
Diego Agulló, Siegmar Zacharias, Vladimir Miller

𝗟𝗶𝗴𝗵𝘁 𝗔𝗱𝘃𝗶𝗰𝗲
Ruth Waldeyer


𝗣𝗿𝗼𝗱𝘂𝗰𝘁𝗶𝗼𝗻
Short Hope

𝗖𝗼-𝗽𝗿𝗼𝗱𝘂𝗰𝘁𝗶𝗼𝗻
HZT

𝗦𝘂𝗽𝗽𝗼𝗿𝘁
CNC - Centro Nacional de Cultura (PT), Uferstudios

𝗦𝗽𝗲𝗰𝗶𝗮𝗹 𝗧𝗵𝗮𝗻𝗸𝘀
Boyan Manchev, Barbara Friedrich, Cláudia de Serpa Soares, Eva-Maria Hoerster, João Galante, Joana von Mayer Trindade, Nikola Pieper, Nik Haffner, Rhys Martin, Sandra Blatterer, Sophia New and Uferstudios team.
TERRARIUM

A man was placed in a Terrarium for his actions to be observed. He moves through the dark, appearing and disappearing. The ground that he inhabits is covered with artifacts and the actions that he creates have a slow nature, nearly a static image. He seems to be used to be in that place. The actions seem to come out of his eyes, as if he pushed his hands through his eyes to hold some of the images that are contained inside. They are the projection of the inside to the outside, as if his brain were a camera obscura where the actions and images are always revealed in a dim light. Appearing for a brief moment and soon to disappear.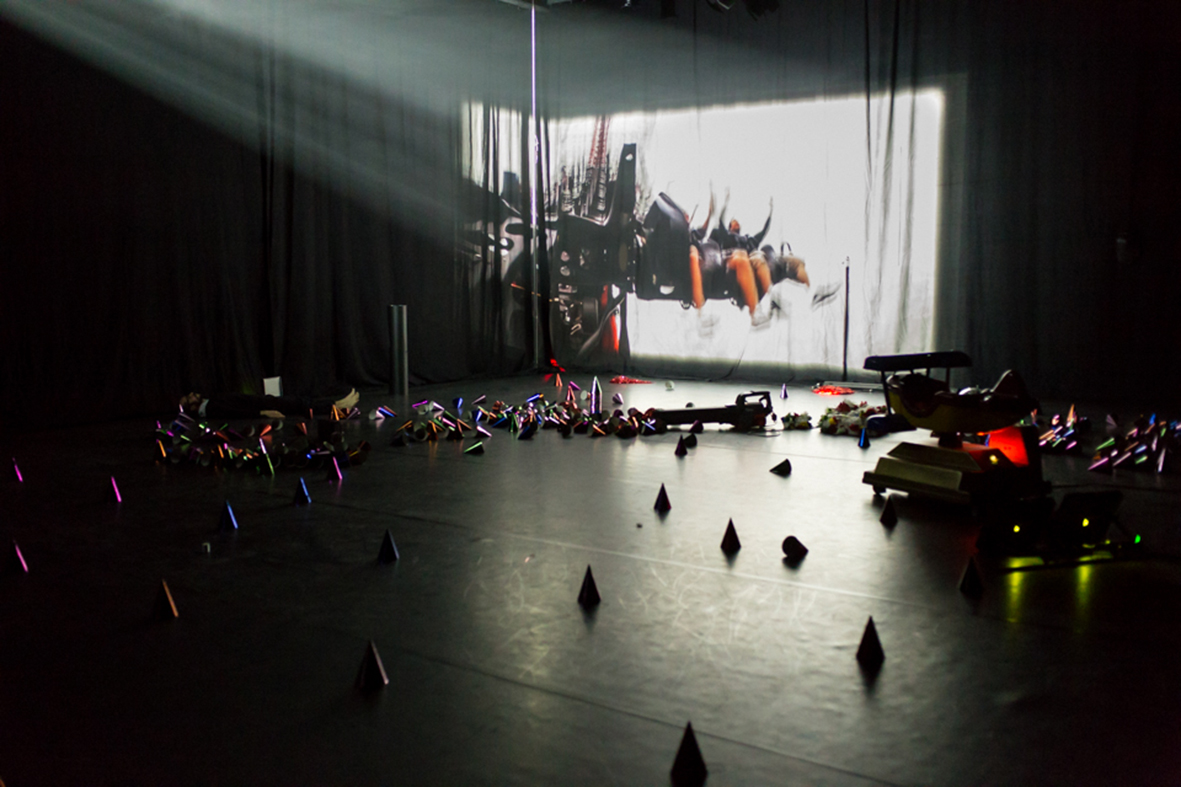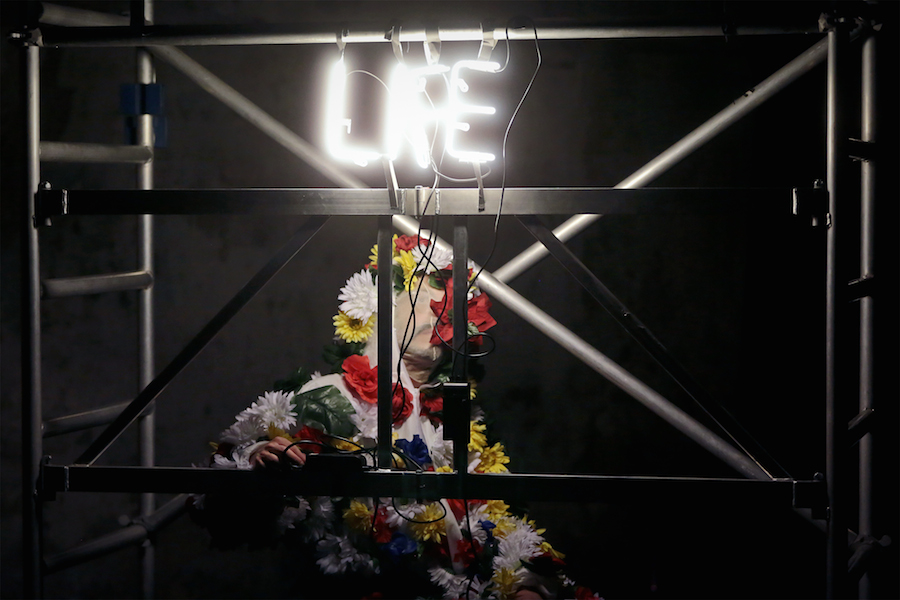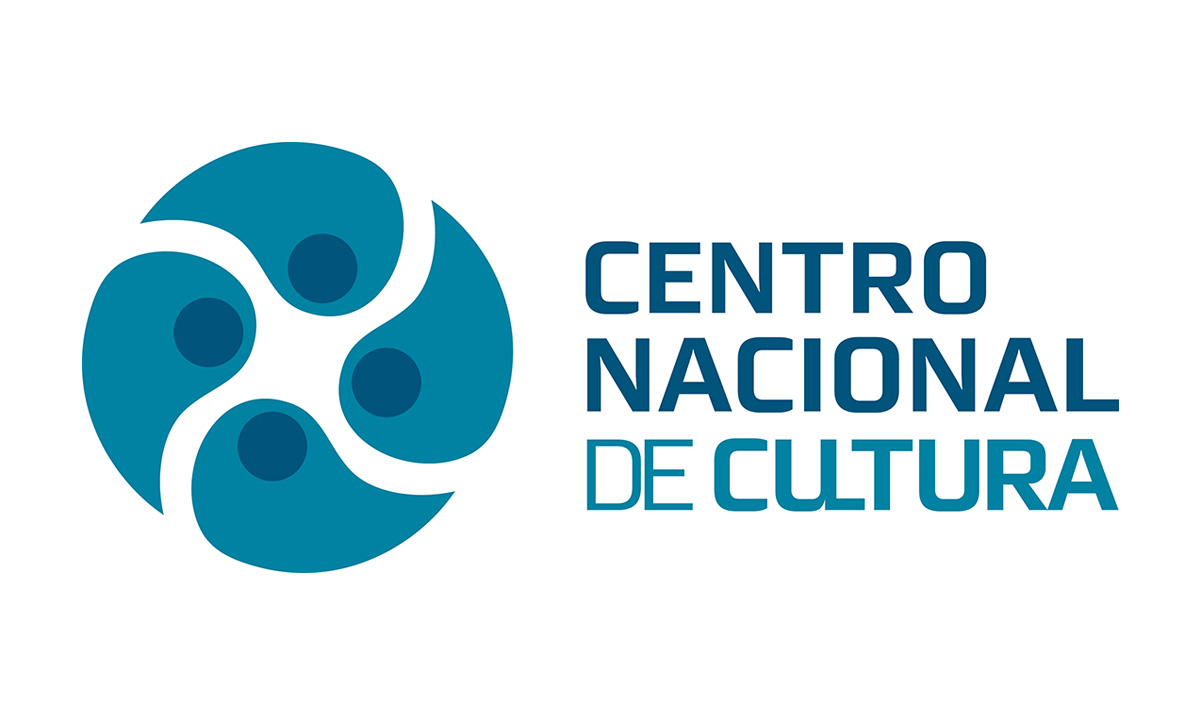 Photos: Roger Rossell, Bruno Simão, André Wunstorf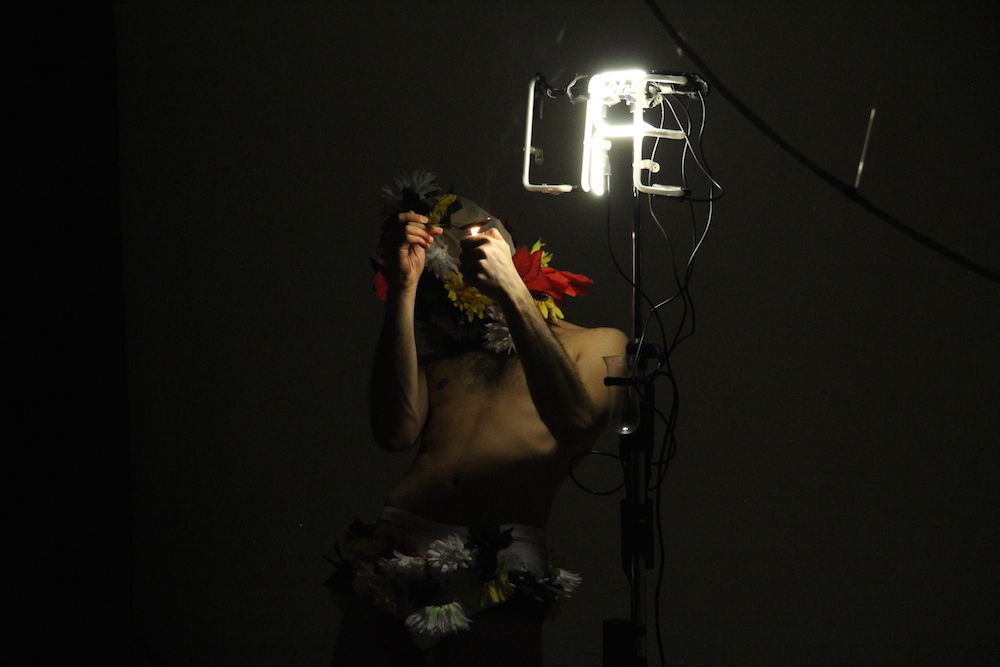 SELECTED WORKS
by ANDRÉ UERBA
ABOUT
NEWS
CONTACT
𝗣𝗘𝗥𝗙𝗢𝗥𝗠𝗔𝗡𝗖𝗘𝗦

𝟮𝟬𝟭𝟳
3AM Flutgraben Performances
Teatro Sá da Bandeira, Santarém, Portugal

𝟮𝟬𝟭𝟲
HochX Theater, Munich, Germany
Malavoadora, Porto, Portugal
Temps d'Images Festival/ Espaço Alkantara, Lisbon
DOCK11, Plataforma (Ibero-American Festival), Berlin

𝟮𝟬𝟭𝟱
Uferstudios/ HZT, Berlin, Germany